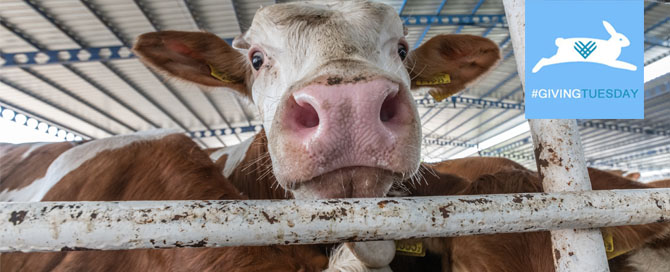 Don't let #GivingTuesday end without making a donation for animals.
Dear clint,
In just a few hours, #GivingTuesday will be over – but animals need your help all year long.
We need to inform more consumers about the suffering that pigs, cows, chickens, and other animals face for the meat, eggs, and dairy "products" on supermarket shelves.
We must protect millions of rabbits and other sensitive beings from painful and deadly experiments and training exercises.
We're determined to prevent more sheep and other vulnerable animals from being beaten, bludgeoned, and killed for cruel fashion.
Your gift – no matter the amount – will help power our effective campaigns for animals.
Please make this the best #GivingTuesday ever for all animals who need us: donate to PETA before midnight!
Thank you for your compassion.
Kind regards,

Ingrid E Newki